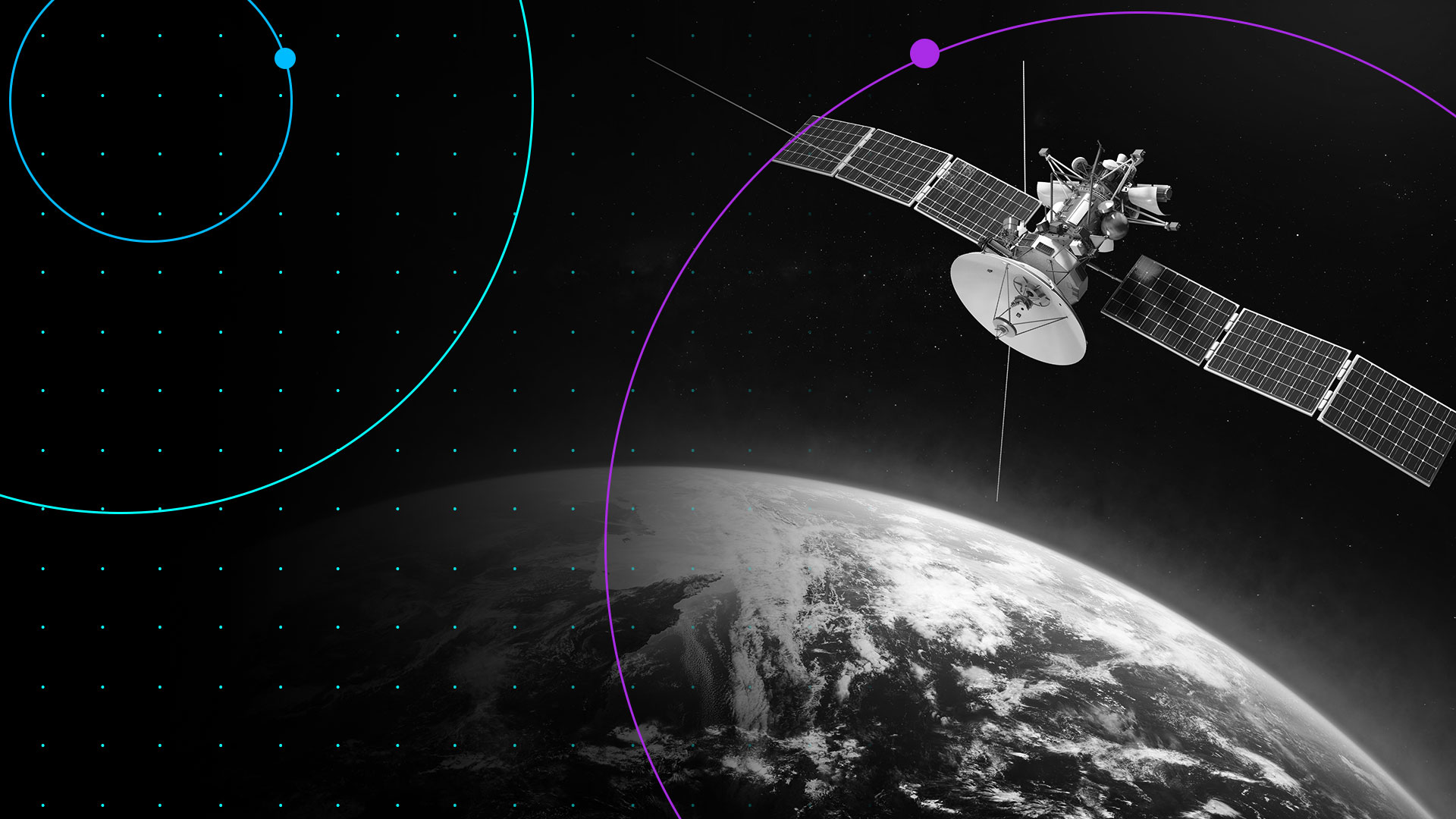 Cerebro
TRL 9 Comms Scheduling and Intelligent Brokering with an Autoscaling & Zero Trust Architecture.
Cerebro is a Comms Service Management solution that schedules and intelligently brokers space and terrestrial-based resources for space and terrestrial-based users. It handles all Comms types as agnostic services and supports RF, laser comm, cross-space links, phased array antennas and mobile antennas.
Cerebro allows SATCOM providers to change physical communication resources without impacting their users. It monitors the quality-of-service of hundreds of comm links in real-time while performing anomaly detection and user satisfaction analytics.
By leveraging  a stateless, zero trust architecture that can be deployed on virtualized or cloud environments, Cerebro autoscales to dynamically provision/spin down resources and self-heal when necessary.
Cerebro Offers:
Intelligent Comm Brokering: Enables the scheduling, monitoring and control of heterogenous comms services (RF, laser comm, cross-space links, phased array antennas, mobile antennas, etc.) and abstracts location and hardware specific details from users to simplify user requests and the overall system design.
Dynamic Asset Management: Allows dynamic reconfiguration (add/modify/delete) of comms resources, users, and resource-user mappings without system downtime. This flexibility allows the customer to add or replace physical communication resources without impacting users.
Schedule Adjudicator: Schedules heterogenous comm resources across multiple security domains and can adjudicate schedules from scheduling systems outside Cerebro.
Real-Time Monitoring: Monitors commlink quality-of-service for hundreds of simultaneous missions and reports anomalies in real time.
Reporting & Analytics: Generates reports and trending metrics such as system availability, resource utilization, user satisfaction and more. Cerebro also reports how the system performs against all timing requirements in real-time.
Highly Available & Zero Trust Architecture: Autoscaling/load balancing, self-healing, microservice architecture that can run across virtualized machines, clusters, or cloud regions. Cerebro follows Zero Trust Architecture principles such as encryption in transit encryption at rest, least-privilege access, etc.
Modern DevSecOps: Microservice business logic is abstracted from their infrastructure and support virtualized and cloud target environments. Automated testing verifies  >80% of all requirements and entire baseline can be re-verified in a day which enables rapid and safe deployments.
Dawndraco
Enabling Near-Realtime Flight-Plan Changes through Enhanced Vector Estimation and our UX Process.
Users of a space-based SATCOM system need the ability to re-point the space-based antennas in near-real-time when their flight plans change. Dawndraco's Enhanced Vector Estimation provides tactical users the ability to generate new pointing data despite limited user telemetry or location data. In combination with enhanced vectoring, Dawndraco provides an intuitive 2D map User Interface optimized to reduce clicks and manual entry errors. Dawndraco has reduced inflight re-pointing time from 1 hour to 1 minute.​
The Dawndraco User Interface was developed using ARKA's iterative User Experience (UX) process. This process defines the Experience Architecture and leverages Key Performance Indicators to maximize end-user value. For Dawndraco, maximum end-user value was achieved by reducing manual input time without introducing entry error.  The customer called Dawndraco "a beautiful tool that gives us the ability to change mission plans in real-time."​
Dawndraco Offers:​
Enhanced Vector Estimation:

 Despite limited user telemetry and location 

data, 

Dawndraco

accurately extrapolates a user's position to re-point

space-based SATCOM antennas to close communication links.

​

A Streamlined User Interface that Maximizes End-User Performance:

 A user 

interface workflow optimizes manual entry speed and reduce

the probability of user error. 

Dawndraco

 provides a quick start guide and an in-

app user guide. The intuitive UI minimizes the need for formal training.

​

Seamless Enterprise Integration:

We developed

Dawndraco

as an

independent application that was integrated into an existing SATCOM system 

and leveraged data services from three separate government agencies. Using

cloud-based test environments reduced integration risk and final integration 

was complete in less than one week with zero defects.

​

Full Customer Ownership:

We provided

unlimited 

government rights, and Dawndraco was delivered to a third party contractor for operations

and maintenance. 

Dawndraco's

 modular design and simple architecture made 

transfer of ownership seamless and issue-free.

​