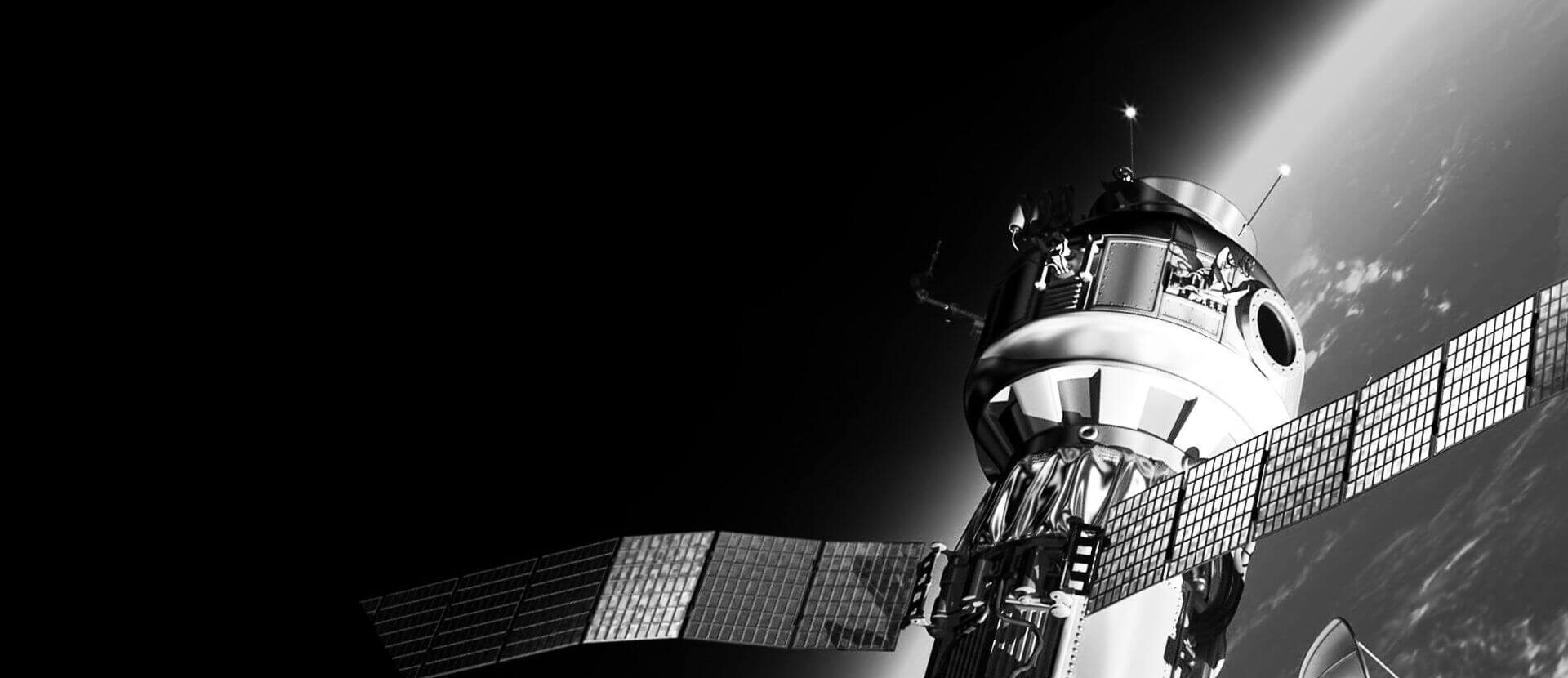 Terms of Use
These Website Terms and Conditions of Use ("Terms") are effective as of July 31st, 2020.
ARKA Group, L.P. company and our affiliates ("ARKA," "we," "our," or "us") reserves the right to change, modify, add or remove portions of these Terms at any time for any reason and in our sole discretion. We suggest that you ("you," "your" or "User") periodically review these Terms for amendments. You acknowledge that by accessing or using this website (or other webpages with links to or that utilize the Terms) (collectively, "Website") you are agreeing to these Terms as modified from time to time. We will alert you if changes have been made by indicating on these Terms the date they were last amended.
Please feel free to contact us with any questions you might have regarding these Terms. You may send us an e-mail at hello@dmtllc.org or write to us at: ARKA Group, L.P. 950 F Street, NW Ste. 4 Washington, D.C. 20004.
BY ACCESSING OR UTILIZING THE WEBSITE, YOU ACKNOWLEDGE THAT YOU HAVE READ THESE TERMS AND THAT YOU AGREE TO BE BOUND BY THEM. YOUR COMPLIANCE WITH AND ACCEPTANCE OF THESE TERMS IS A CONDITION TO YOUR RIGHT TO ACCESS AND UTILIZE THE WEBSITE. IF YOU DO NOT AGREE TO ALL OF THE TERMS, YOU ARE NOT AN AUTHORIZED USER OF THIS WEBSITE AND YOU SHOULD NOT USE THIS WEBSITE. IF YOU DO NOT AGREE TO THESE TERMS, YOU AGREE THAT YOUR SOLE AND EXCLUSIVE REMEDY IS TO DISCONTINUE USING THE WEBSITE.
UNAUTHORIZED USE OF THIS WEBSITE IS STRICTLY PROHIBITED. AUTHORIZED USERS OF THIS WEBSITE INCLUDE ANY USERS VISITING THIS WEBSITE FOR PERSONAL AND/OR INFORMATIONAL PURPOSES, CLIENTS AND POTENTIAL CLIENTS OF DANBURY, DANBURY EMPLOYEES, CANDIDATES FOR EMPLOYMENT OR USERS SEEKING INFORMATION ABOUT EMPLOYMENT OPPORTUNITIES AT DANBURY, AND ANY OTHER USERS AUTHORIZED BY ARKA.
INTELLECTUAL PROPERTY RIGHTS
All content displayed or otherwise contained on or available via this Website, including without limitation all images, text, articles, photographs, illustrations, and graphics, constitutes the proprietary intellectual property of ARKA or its licensors, and is protected by U.S. and international copyright laws. By accessing or utilizing this Website, you agree not to directly or indirectly copy, modify, recast, create derivative works, post, publish, display, redistribute, disclose, or make available the content displayed or otherwise contained on or available via this Website, in whole or in part, to any third parties, or assist others to do the same, or otherwise make any commercial use of the materials without the prior written consent of ARKA. The systematic retrieval of data from the Website is also prohibited.
All trademarks, service marks, trade names, and logos displayed on the Website, including but not limited to ARKA Group, L.P. company (collectively, the "Marks") are proprietary to Danbury or their respective owners, and are protected by U.S. and international trademark laws. Any use of the Marks, or any other Marks owned by or licensed to ARKA without ARKA's express written consent, is strictly prohibited.
UNAUTHORIZED USE
You agree that your use of the Website will be in compliance with all applicable laws and regulations, and that you will not use, or knowingly allow any other person to use, the Website for or in connection with, any illegal purpose or activity. You agree not to interrupt or attempt to interrupt the operation of the Website in any way.
You may not use any hardware or software intended to damage or interfere with the proper working of the Website or to surreptitiously intercept any system, data or personal information from the Website. You may not use the Website for transmitting obscene, threatening, defamatory or otherwise abusive content, spamming, violating another's privacy rights, violating intellectual property laws, hacking, transmitting any virus, worm, Trojan horse or other destructive software, or for any other unlawful, criminal, illegal, immoral or inappropriate activities. You may not frame or deep link the Website or its contents within any other website. You may not use the Website for any unauthorized commercial purposes.
We reserve the right, in our sole discretion, to limit or terminate your access to or use of the Website at any time without notice. Termination of your access or use will not waive or affect any other right or relief to which we may be entitled at law or in equity.
USE OF LINKS AND THIRD PARTY REFERENCES
The Website may display, include or make available content, data, information, applications or materials from third parties ("Third Party Materials") or provide links to certain third party web sites. By using the Website, you acknowledge and agree that Danbury is not responsible for examining or evaluating the content, accuracy, completeness, timeliness, validity, copyright compliance, legality, decency, quality or any other aspect of such Third Party Materials or web sites. We do not warrant or endorse and do not assume and will not have any liability or responsibility to you or any other person for any third-party services, Third Party Materials or web sites, or for any other materials, products, or services of third parties. Third Party Materials and links to other web sites are provided solely as a convenience to you. Third party websites may have their own terms of use and privacy policies, for which we are not responsible and which we encourage you to review before accessing and using any third party website.
DISCLAIMER OF WARRANTIES AND LIMITATION OF LIABILITY
THE INFORMATION ON THE WEBSITE IS PROVIDED ON AN "AS IS" BASIS. WE DO NOT WARRANT THAT ACCESS TO OUR WEBSITE WILL BE UNINTERRUPTED OR ERROR-FREE, AND WE MAKE NO REPRESENTATIONS OR WARRANTIES OF ANY KIND WITH RESPECT TO OUR WEBSITE, ANY INFORMATION PROVIDED ON OUR WEBSITE OR ANY INFORMATION THAT IS AVAILABLE THROUGH OUR WEBSITE. ALL EXPRESS, IMPLIED AND STATUTORY WARRANTIES, INCLUDING, WITHOUT LIMITATION, THE WARRANTIES OF MERCHANTABILITY, FITNESS FOR A PARTICULAR PURPOSE, AND NON-INFRINGEMENT OF PROPRIETARY RIGHTS, ARE EXPRESSLY DISCLAIMED TO THE FULLEST EXTENT ALLOWED BY LAW.
YOU ACKNOWLEDGE THAT WE SHALL HAVE NO LIABILITY, CONTINGENT OR OTHERWISE, TO YOU OR TO ANY THIRD PARTIES, OR ANY RESPONSIBILITY WHATSOEVER, FOR THE FAILURE OF ANY CONNECTION OR COMMUNICATION SERVICE, TO PROVIDE OR MAINTAIN YOUR ACCESS THE WEBSITE, OR FOR ANY INTERRUPTION OR DISRUPTION OF SUCH ACCESS OR ANY ERRONEOUS COMMUNICATION BETWEEN DANBURY AND YOU. WE SHALL HAVE NO LIABILITY, CONTINGENT OR OTHERWISE, TO YOU OR TO THIRD PARTIES, FOR THE ACCURACY, QUALITY, TIMELINESS, PERFORMANCE, RELIABILITY, OR COMPLETENESS OF THE INFORMATION OR SERVICES CONTAINED ON OR BY THE WEBSITE, OR DELAYS, OMISSIONS, OR INTERRUPTIONS IN THE DELIVERY OF THE DATA OR INFORMATION AVAILABLE ON OR BY THE WEBSITE. IN NO EVENT WILL WE BE LIABLE FOR ANY SPECIAL, INDIRECT, INCIDENTAL OR CONSEQUENTIAL DAMAGES THAT MAY BE INCURRED OR EXPERIENCED ON ACCOUNT OF THE USE OF ANY DATA OR INFORMATION OR SERVICES MADE AVAILABLE ON OR BY THE WEBSITE, EVEN IF WE HAVE BEEN ADVISED OF THE POSSIBILITY OF SUCH DAMAGES. WE SHALL HAVE NO RESPONSIBILITY TO INFORM OR NOTIFY YOU OF ANY DIFFICULTIES EXPERIENCED BY ARKA OR ANY THIRD PARTIES WITH RESPECT TO THE USE OF THE SERVICES, INFORMATION OR DATA PROVIDED ON OR BY THE WEBSITE.
INDEMNIFICATION
Without limitation of ARKA's other rights and remedies, you agree to indemnify and hold harmless ARKA and its suppliers, licensors, officers, directors, employees, agents and affiliates from any claim, liability, loss, damage, cost, or expense (including without limitation reasonable attorney's fees) arising out of or related to your use of the Website, including any material that you access or make available using the Website, any actions taken by you in connection with your use of the Website, any violation of any third party's rights or and violation of law or regulation, or any breach of these Terms.
NO OFFER/LOCAL RESTRICTIONS
Nothing contained in or on the Website should be construed as a solicitation of an offer of employment, or to engage in any other transaction.
The information provided on the Website is not intended for distribution to, or use by, any person or entity in any jurisdiction or country where such distribution or use would be contrary to law or regulation. All persons and entities accessing the Website do so of their own initiative and are responsible for compliance with applicable local laws and regulations. The Website is not directed to any person in any jurisdiction where the publication or availability of the Website is prohibited by reason of that person's nationality, residence or otherwise. Any User subject to these restrictions must not access the Website.
DISPUTE RESOLUTION
The laws of the United States of America, State of Connecticut, shall govern these Terms and your use of the Website, without giving effect to any choice of law or conflict of law rules or provisions that would cause the application of any other jurisdiction's laws. YOU AND ARKA AGREE THAT ALL CLAIMS OR DISPUTES CONCERNING OR ARISING OUT OF THE WEBSITE OR THESE TERMS SHALL PROCEED SOLELY ON AN INDIVIDUAL, NOT CLASS ACTION OR REPRESENTATIVE BASIS, IN BINDING ARBITRATION BEFORE AND SUBJECT TO THE RULES OF THE AMERICAN ARBITRATION ASSOCIATION. ANY PARTY MAY APPLY TO A COURT OF COMPETENT JURISDICTION FOR TEMPORARY INJUNCTIVE OR OTHER EQUITABLE RELIEF IN AID OF ARBITRATION.
SEVERABILITY
If any of the provisions of these Terms are deemed unlawful or for any reason unenforceable, the same shall be inoperative only to the extent necessary to achieve compliance with applicable law and shall not affect the remaining Terms, which shall be given full effect, without regard to the invalid portion(s).
MISCELLANEOUS
No failure of ARKA to enforce any of its rights under these Terms will act as a waiver of such rights.
The captions and headings appearing in these Terms are inserted only as a matter of convenience and in no way shall be construed as defining or limiting the scope or intent of any provision of these Terms, nor in any way affecting them.
PRIVACY POLICY
Please review our Privacy Policy for information on how we collect, use, disclose and otherwise manage personal information we collect on the Website, and the measures we take to safeguard the information.